Quick Blog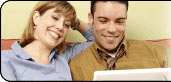 Get your voice on the Internet! Blogging lets you post your thoughts and photos on the 'Net and interact with your web site's visitors. Whether you're writing your own personal journal or looking to influence audiences, Quick Blog is the must-have blogging tool for you.


With Quick Blog, you'll:

Publish your thoughts, opinions, comments or stories -- anytime, day or night. Quick Blog even lets you have multiple authors and blogs! (Show Me)
Post photos, images or animations - create a truly personal blog site.
Get feedback and have conversations with visitors to your site. (Tell Me More)


So share family photos and stories, promote your business or industry, tell the world about your hobby, discuss politics or religion…with Quick Blog it's all easy and all up to you!




Already have a blog? No problem! Quick Blog's import tool lets you transfer all your current blog articles, comments and trackbacks into your Quick Blog …quickly and easily!
Quick Blog is packed with everything you need to make your statement loud and clear-templates, tools…all of the features you see here, for one low price!
No banner advertisements.
Multiple Authors let others administer your blog.
Multiple Blogs let you set up as many blogs as you like.
50 customizable templates give your blog its own personal look. See a sample.
Image upload capabilities let you share your favorite photos and more.
RSS feeds let you share the contents of your blog across the Web.
Built-in tools help you maintain personal standards for appropriate content/language.
Email updates help you keep in touch with your visitors.

IP banning keep spammers and other troublesome visitors from harassing your blog.
Surveys to get a collective response from all your visitors.
Blog update notification service keeps your visitors informed of your latest posts.
Audio file upload puts your "voice" on your blog.
Site Statistics let you know how many people are reading your blog.
Hot Keys let administrators use repetitive phrases when replying to comments.
And loads of disk space?00MB–and bandwidth?5GB.