Before Google's Penguin update, many webmasters thought that link building was for robots. You entered your keywords and the link building tool automatically created hundreds of backlinks with your keywords in the anchor text. The fact that backlinks didn't make any sense for human visitors didn't worry most of these people. Unfortunately, Google didn't like these backlinks at all and as soon as their algorithms were good enough to detect these backlinks, websites that relied on spam backlinks experienced massive ranking drops. The age of fully automated link building with robots is over. If you want to succeed in the modern world of link building, you have to make your website think and act like a human.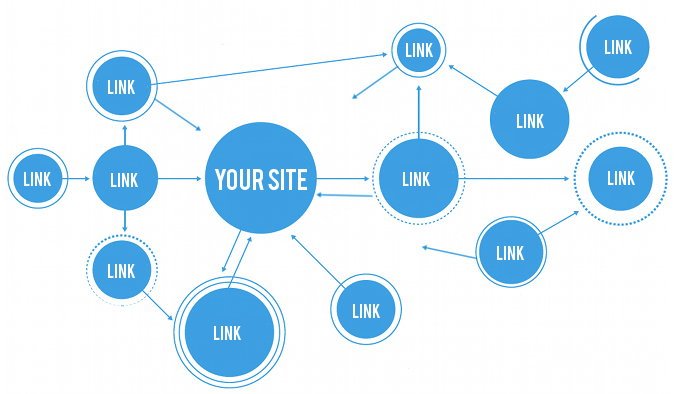 How to Build "Foundational" Backlinks
"Foundational" backlinks improve your site's TrustRank. The more "trustworthy" your site is, the better you will perform in the search engines. The Foundational backlinks will create a layer of trust around your site. That's because you will be using nothing but unoptimized, branded backlinks on authority sites.
Social Media
The first thing you need to do is secure all your social media properties.At the very minimum, your business should have:
Facebook
Twitter
Google + (Personal & Business)
LinkedIn (Personal & Business)
Pinterest
Instagram
You don't have to actively market on these platforms, but it certainly wouldn't hurt.
Business Listings/Citations
Google values business listings so much that it is apart of the local search algorithm. This should be more than enough for you to use them for ANY SEO campaign. The cool part about listings is that about 50% of them give you a DoFollow, unoptimized link.
For build good back links, please check https://domain.powerhoster.com/knowledge-base/backlinks/
Below are some tips to help you navigate the web for backlinking opportunities and for help making link decisions. Treat all of the below situations with maximum care and don't submit your site to any place on the web if you spot anything that resembles the following:
Never submit your site to websites or directories that are not relevant for your topics in any way.
If links are inside frames, you should not submit your site, because they will steal traffic from you.
Never submit your blog to blog networks and limit your blogroll to only a handful of sites.
If somebody offers you a sitewide link, ask them to mark it with the no-follow attribute, so that it doesn't pass PR, otherwise it may get your site penalized.
Free linking allowed – you should not add your website on such lists of links that pass PR, when there's no control on who else appears there.
Avoid link farms at all costs, because they are easily spotted by Google and all sites that are found there will be penalized.
Avoid bad neighborhoods such as gambling or porn websites, never link to any of them and never allow them to link to you.
Three way linking schemes will also get you penalized or even banned from search engines, so avoid becoming part of any such scheme.
If the site that wants to link to you has other mirror sites, you should not allow it to give you the link, because it may be harmful.
Don't submit your site to web directories that aren't moderated, because you may find yourself in a bad neighborhood, since there's no control on what else is there on the same page with you.
Don't submit to directories that are on interior pages of a web domain, without being linked to from the home page. Most probably these directories and their internal pages won't be found by search engines, so it would be just a wasted effort from your side.
Never submit to sites that have coding errors, load very slowly or are full of pop-ups and flashing banner ads pointing to dodgy websites.
Avoid submitting your site to directories that don't have some contact information displayed. You may need to remove that link later, if it proves toxic, so you'll be in trouble if there's nobody to help you get rid of it.
So there you have it, all of the bad backlinks out there that you should avoid. If you find that these links point to your website then you may want to investigate the potential of a Google Penalty that your website may have incurred. Google penalties, or manual actions, from unnatural or spammy links can negatively impact your search engine rankings but can always be resolved if you take the time to identify the bad links and remove or disavow them. Once resolved your search rankings should recover and your organic traffic should come right back.