Web hosting is a service that allows organizations and individuals to post a website or web page onto the Internet. A web host, or web hosting service provider, is a business that provides the technologies and services needed for the website or webpage to be viewed in the Internet. Web hosting is the process of renting or buying space to house a website on the World Wide Web. Website content such as HTML, CSS, and images has to be housed on a server to be viewable online.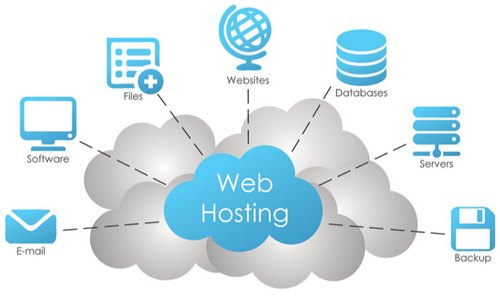 Websites are hosted, or stored, on special computers called servers. When Internet users want to view your website, all they need to do is type your website address or domain into their browser. Their computer will then connect to your server and your webpages will be delivered to them through the browser.
Web hosting services work by storing your website files in high-powered computers (web servers) connected to a very fast network. When someone types in your web address (such as www.powerhoster.com), the Internet connects to the web server holding your website files and then transfers your website information back to their computer.
From there they can surf and view the pages of your website.
Anything related to managing these servers and its software, security, support, bandwidth, speed and so much more, is what we are all about! Because we provide web hosting services to over a million websites, we have special data centers that are built from the ground up to serve the purpose of web hosting.
When Internet users want to view your website, all they need to do is type your website address into their browser. Their computer will then connect to your server and your webpages will be delivered to them through the browser.
Most hosting companies require that you own your domain name in order to host with them. If you do not have a domain name, the hosting companies will help you purchase one.
A web hosting company has already made the investment in:
The servers themselves
The space required to store them
The precautions necessary to protect the servers from overheating or inclement weather
The amount of bandwidth required to keep the servers functioning consistently and speedily
The skilled professionals needed to provide proper maintenance as needs arise
The cost of replacing and upgrading servers as needed
How does web hosting work
Web hosting happens when the files that make up a website are uploaded from a local computer on to a web server. The server's resources, (RAM, hard drive space, and bandwidth) are allocated to the websites using it.
The division of server resources varies depending on the type of hosting plan chosen. To choose the appropriate hosting plan, you first need to differentiate between the plans available. This doesn't have to be complicated. For the non-technical readers, let's use a simple analogy: Choosing web hosting is similar to searching for office space:
How do you decide which type of office space is right for your needs? Is a workstation in an open co-working space enough, or the next best thing; an office within a business center. Do you have intentions to expand quickly or expect a lot of people coming and going? Would you consider renting an entire building or would building your own space appeal?
Aside from the style of office you use there are other considerations. How easy the rooms are to access, which functions they offer (extras such as a whiteboard, high-speed internet, and other facilities), and where are they located and the overall cost. These considerations will determine your needs and help decide which type of office is right for you. Let's compare this selection process to deciding which web hosting fits.
Smaller hosting services
The most basic is web page and small-scale file hosting, where files can be uploaded via File Transfer Protocol (FTP) or a Web interface. The files are usually delivered to the Web "as is" or with minimal processing. Many Internet service providers (ISPs) offer this service free to subscribers. Individuals and organizations may also obtain Web page hosting from alternative service providers.
Free web hosting service is offered by different companies with limited services, sometimes supported by advertisements, and often limited when compared to paid hosting.
Single page hosting is generally sufficient for personal web pages. Personal web site hosting is typically free, advertisement-sponsored, or inexpensive. Business web site hosting often has a higher expense depending upon the size and type of the site.
Larger hosting services
Many large companies that are not Internet service providers need to be permanently connected to the web to send email, files, etc. to other sites. The company may use the computer as a website host to provide details of their goods and services and facilities for online orders.
A complex site calls for a more comprehensive package that provides database support and application development platforms (e.g. ASP.NET, ColdFusion, Java EE, Perl/Plack, PHP or Ruby on Rails). These facilities allow customers to write or install scripts for applications like forums and content management. Also, Secure Sockets Layer (SSL) is typically used for websites that wish to keep the data transmitted more secure.
Types of Web Hosting
As technology has progressed different types of web hosting have appeared to meet the different needs of websites and customers:
Cloud Hosting
VPS Web Hosting
Dedicated Hosting
Managed Web Hosting Services
Colocation Hosting
Clustered Web Hosting
Grid Hosting
Home Server
Types of Web Hosting by Platform
Shared Window Web Hosting
Shared Linux Web Hosting
Linux VPS Web Hosting
Window VPS web hosting
Linux Dedicated Servers
Window Dedicated Servers
Type of Web Hosting by Control Panel
Cpanel Web Hosting
Plesk Web Hosting
Type of Web Hosting by Usage
File hosting service: hosts files, not web pages
Image hosting service
Video hosting service
Blog hosting service
Paste bin
Shopping cart software
E-mail hosting service
What can I get from a web hosting company ?
What you can get from your web hosting provider depend on what kinds of web hosting you have. Normally web hosting providers can provide you: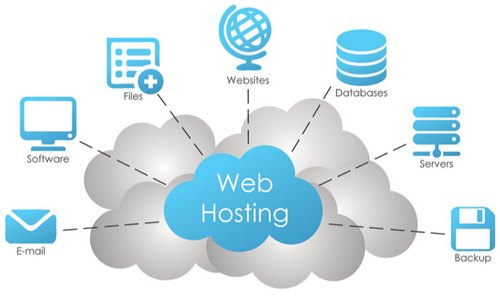 Email account, default Applications, Security, databases, and FTP account.
When do I need a web hosting service ?
Almost all smart guys have their own websites and their own web hosting account. Some online marketer even have hundreds of websites to promote their business.
A lot of people tend to think that registering a domain name is good enough to get a website active. What they fail to understand is that a domain is as good as your name, a name by which others may recognize you. In order to get a website active and live on the internet, you need to host a website. If you are seeking to build a website without taking web hosting services, registering domain names will serve no purpose. Having a web hosting account is very important in order to get a website hosted. A web hosting company makes it possible for your website to be accessed by everyone on the web.
Web hosting is basically the space that you buy on a web server to store your website files. When you buy website hosting you basically rent server space on a server where your web files will be placed. So whenever somebody will look up for your website by entering your domain, he will get directed to your website. You can design a website on your own computer but unless you upload it on a hosting server it can never be accessed by anyone.
Web hosts usually charge for the service they render. You as a user also have the ability to have your own full-fledged server right from your own home, but the main difference between investing in your own server and picking a hosting company is that designing your own server is likely to cost you dearly. To set up a server, you will require a powerful computer with a good processor and lots of RAM and also an operating system like Linux or Windows. To add to that you will also be required to have technical skills to manage and run the server.
When you hire a web hosting company, it will manage all concerns, including the maintenance and repair of the servers. So basically, web hosts are designed to make your life easier by saving you the hassle.
While there are multiple hosting services available, it is always advised not to buy something that is expensive. With a little bit of research one can get good web hosting services at an affordable price. You should not get tricked into buying more than what you actually require. There is always a scope to upgrade your hosting plan if your website starts generating huge amount of traffic.
When do I need a web hosting account ?
you want to setup your own personnel website to find a job
you want to build up a hobby website
you want to earn money online by running a online business
you have a business to tell others online
you are a web designer to set up your customers' website
you are a online marketer to promote your online business
you have a small business
you have products to sell online
you have a large business
you are a SEO guys to promote your customers' website traffic.