With more than 24 percent of the websites powered or run by WordPress, it is one of most vital things that is rather far-reaching the web. And with the next goal of WordPress turning that 24 percent into 50 percent, it is obvious that the WP is all the ire. With a number of people who are seeking to create a more practical and manageable website with WP, increasingly more people are seeking simpler methods to deal with the basics. That's the place where WP Plugins seems helpful. These small and useful additions can do magic for a website, blog and a few of them are so extensively used that they've constant downloads.
We have gathered a list of best 30 WordPress plugins that presently has more than one million installs, plus they are all set to make a space on your WP blog, as well.
Yoast SEO

Previously Yoast SEO were called as WordPress SEO by Yoast). This is one of the most famous WP plugins. It enables you to optimize your WP website for famous search engines. It not just assists you to include Meta tags, but also it optimizes your website entirely.
WP Smush Pro
It is a bets method to upload some images into your posts or websites to grab the attention of your visitors; however they do burden your website. They occupy loads of storage space on your website, but considerably, they decelerate your website. But, now it is possible to handle that situation with the help of image compression. WP Smush Pro is said to be a cornerstone and famous as the best optimization and image compression plugin. Despite that, it also works in a manner that saves some storage space on your site and assists your website to load faster without lessening the image quality of your site.
You can easily optimize and compress images in bulk, manually, or automatically and also Super Smush for 10x the compression power and that too without losing the quality of image. Also, it combines with WP Retina 2x and NextGEN so photographers become tension free from showing stunning and crisp images. You can use the free edition of this plugin on WordPress.org or you can also try the premium edition of this plugin for free.
Envira Gallery
Since you can effortlessly build image galleries in WP without even making use of a plugin, these galleries are rather fundamental. Envira Gallery plugin enables you to build stunning responsive galleries exclusively in WP. Now, you can easily build multiple galleries, include them anywhere on your website, open pictures in lightbox popups, create albums, and much more.
Duplicator
Have you ever wanted to move your whole WP website from one place to the other or backup your site? This plugin can transfer, move, backup, and duplicate a website. The plugin can also cater as a simple efficacy for those administrators seeking to backup their websites. Also, if you want to make a duplicate of your production website for testing reasons, this plugin is best for creating a backup of your WP website for validation and testing.
Quick-and-Easy FAQs
When introducing a latest website or product, you may require adding a FAQs section in your WP site. You can include a new webpage along with all the FAQs (frequently asked questions), however in most of the instances FAQs develops with the development of your product and with the increase of your client base. By including the FAQ section, you can considerably perk up conversion and lessen your support overhead.
Relevanssi
Relevanssi can replace the default search option on your site where results are sorted in order of relevance, instead of by date. The plugin is customizable so that it can be setup to do fuzzy matching on partial words. Content can be found by matching on just one search term or it can be required that all words be found. There is a free version of Relevanssi that supports a single site, while the premium version offers multi-site support along with other features.
Insert Headers and Footers
While managing your WordPress sites, you may sometimes need to add code snippets to your WordPress site's header or footer. This means you will have to edit the theme files which could get messy and break up your WordPress theme. Insert Headers and Footer allows you to easily add code snippets to your WordPress site without editing your theme files. Take a look at our tutorial on how to add header and footer code in WordPress.
Pro Sites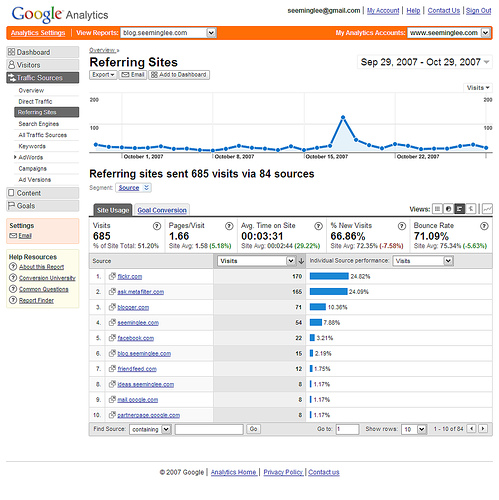 This is a strong plugin that is been developed and used by the professionals to deal with the memberships, capabilities, subscriptions. Also, you can make use of this plugin for building a network for website such as Edublogs.org or WordPress.com that have paid-upgrades for building website and blogging. It's particularly made for Multisite networks plus can add with BuddyPress. If you are seeking to edge user access, provide paid-upgrades for storage-space, themes, plugins, offering support, publishing posts, domain mapping, uploads, set a quota, then this is the best plugin for all your requirement.
Also you can see analytics and rich statistics plus effortlessly handle subscriptions and memberships. It's also very easy to set up the paid subscriptions; however you can also provide free levels of membership, coupons, discounts, and free trials, too. It's tailor-able from payment windows to complete branding, manages the VAT needs, includes 4 payment gateways, builds pricing-tables for you, and can process refunds and cancellations automatically. It's a reliable plugin that can be used for your business and network
Disable Comments
This plugin allows administrators to internationally manage or deal with the comments on their website. You can disable the comments as per the attachments, on pages, post type etc. This plugin properly works if you wish to disable comments on specific types of posts or on your whole website. But, if you wish to selectively disable comments on particular posts, then 'Disable comments' is better managed straight via WP.
Hummingbird
The average user to your website will not wait even for ten seconds for your website to load and Google suggests that your website should load within 2-3 seconds. If your website take more time than that, your readers are expected to leave your site before they get a chance to see a single part on your website. Also, Google will not be interested to give high rank to your website in search results. The best method to accelerate your website is to use caching because it helps you to save a faster loading edition that is found on browsers lickety-split. Hummingbird occurs here to handle all these things and also, it's very user-friendly. This plugin also merges, compresses, and minifies.
Jetpack
This plugin provides a suite of strong features for your WP website. Visitor engagement features, loads of content tools, better website performance, and improved security are all the elements of Jetpack. Some extra features consist of Post by Email, Related Posts, Social Sharing, spam-free Comments and much more. This plugin also provides mobile responsive themes alternatives that is build for tablets and phones, responsive and lightweight.
Beaver Builder
Sooner or later you may understand that placing things in a different manner on your web pages can cause more sales and conversions. However how do you build those landing pages without even knowing about coding? Well, just drag-and-drop Beaver Builder tool for WP. It enables you to effortlessly build your individual page layouts with the use of an easy user-interface.
OptinMonster
This effective plugin is the famous conversion rate optimization tool. It enables you to switch dumping site visitors into mail subscribers. If you wish to develop your e-mail list, then OptinMonster is a must-have WP plugin.
Constant Contact
This plugin is said to be one of the ideal email marketing service-providers. Constant Contact enables you to create e-mail lists and deliver mails to your subscribers. It is definitely the most novice friendly plugin, with easy and fast setup. This is available with in-built tools for adding registration forms and also runs properly with leading generation software such as OptinMonster.
BackupBuddy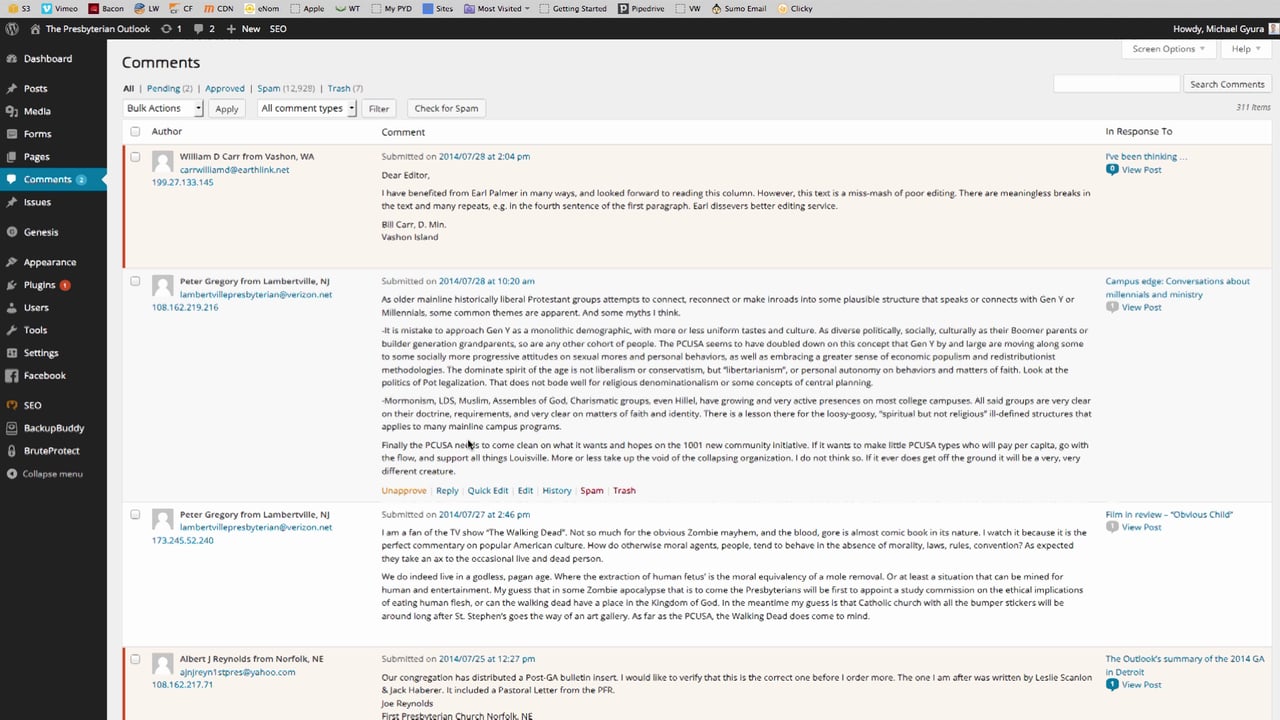 When it comes to security, there is no other option that can provide better security than a trustworthy backup system. If you are business owner, then you cannot afford losing your customer data and business in case of an attack the hosting server or hardware failure. The very first thing that you need to install on all your WP websites is BackupBuddy plugin. We suggest making use of this plugin as it is the most simplest and trustworthy method to restore and backup your WP website and that too with some clicks.
Akismet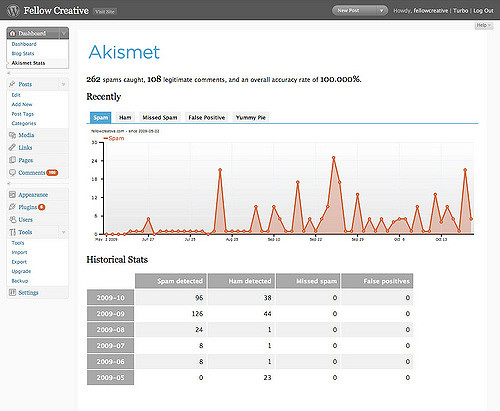 This plugin assists to clean out any comments available on your blog or website that seems as spam. This plugin checks the comments automatically alongside the Akismet Web-service.
All the comments will contain a record for users to see that indicates which comments were cleared or flagged by Akismet. Additionally, those comments that were unmarked or marked as spam by admin will be shown in the history.
Defender
WP is known as a famous option for building sites and blogs and this makes it's a best target for hackers as they can build a bot for infecting numerous websites without lifting a finger. It's not a subject of if your website may be under attack, but when. This is the reason why you need to remain on top over your security systems. If you are successful to create a nice defence, then you can easily secure your website from hackers and this plugin assists you to do the same.
iThemes Security
This plugin is helpful for repairing common pitfalls in your WP website from future automated attacks. Several WP admins basically do not understand they have these vulnerabilities or pitfalls however iThemes Security can be really helpful.
MaxCDN
Images as well as other static content available on your website take too much time for loading. If you wish to increase the page loading time of your website, then you will require using a CDN to bring you static docs. MaxCDN is said to be the most trusted CDN service, plus it adds effortlessly with WP.
Optimize Database
WP stores all your removed comments, pages, posts by default and all your unused tags, spam comments, post revisions and the like. Unless you clear your website manually from all these surplus things, they remain there, bloat and slow down your website.
Testimonials Widget
This plugin enable you to feature your previous customers and their comments regarding your product and services. People like to get different opinions of people regarding your business. It aids you build permanent connections and gain trust with your customers. This plugin makes it extremely easy to include client testimonials on your WP website.
Black-Studio TinyMCE Widget
This plugin allows you to add rich media objects or text straight into your sidebars without any sort of coding via a visual editor. WP text widgets don't have the editor capabilities by default that is presented in pages or posts. The plugin beats these restrictions by giving a clean visual interface to include text and media.
BirchPress
If you require a better solution for your business site where your readers can order and pay for appointments, this plugin is the best option for you. It enables you to effortlessly include a whole online booking system for your WP website.
Display Widgets
This amazing plugin allows you to evolve the content of your sidebar for various categories, pages, and more. No more additional coding is needed for creating numerous sidebars for various cases on your website. You will just need to click on or off a checkbox for where you wish widgets for showing or being hidden.
SEMRush

If you are a business-owner, you require data for finding out your rivals's action for their sites. SEMRush enables you to seek the keywords where your counterparts are ranking. You can see their paid keywords plus their organic traffic. In this manner, you can optimize your promotional strategy and content.
Gallery
Gallery plugin provides tools that'll help in customizing and adding images for various views on your website that are completely responsive. You can easily create albums and photo galleries to your pages and posts in WP plus to numerous widgets. Also, the plugin can make it simple to copy, remove, upload, and rename images within some seconds. You can also add tags and Image descriptions with the help of this tool.
Freshbooks
It is a cloud-based accounting tool for companies, freelancers, and professionals. It enables you to effortlessly send invoices to your customers, handle your funds, and receive payments.
Google Analytics +
Tracking when and how customers visit your website is vital if you wish your website for gaining fame because it provides you the chance for seeing where you can make enhancements into your website.
Google Analytics is said to be the best tool for this reason and the Google-Analytics + plugin gets this information into your WP dashboard. Not just you can be able to track referrers, average visit duration, bounce rate, page views, and visits, however you can also allow advanced settings for tracking your website's interest and demographic for promoting and analyzing shopping behaviors for improving the performance of your products. You can also track statistics for your whole network or website with the fast step and user-friendly display.
WP Mail SMTP
This plugin reinstalls the WP delivered e-mail function for using SMTP. It provides a setup page that allows you to install different email options. Such options consist of identifying SMTP port and SMTP host, identifying the email address and from name for setting username and password for SMTP, outgoing mail, and more.
Floating Social
Nowadays, being capable for sharing content on social networking is necessary and your website is no exclusion. You require empowering your visitors for sharing your pages and posts, and to spread the message regarding your business by making it simple for sharing your content. Floating Social allows you to show buttons for allowing users to share your pages and posts by connecting to their social networking account. Also, the buttons float on the side of the webpage thus it's simple for viewers to see and click on it because it follows them on the web page when they scroll.
You are capable to completely tailor the buttons styling to suit the design of your website plus it's also responsive. Also, you can select which social networking buttons are shown so that you can display exclusively what your viewers uses to make it simpler for them to choose to share. It's rather easy to use and install, consistent with Multisite and Single installs of WP and also consists of all the leading social networking websites. Also, you can settle on for showing the sharing buttons on all pages and posts or also you can restrict them to particular types of post and pages.