Determining whether you should incorporate a company blog on your main site (a directory) or host your blog on subdomain is a vital decision to make and that should not be taken for granted. For several years, we have heard the long debate on the topic "integrated blog versus subdomain, and though Google says it actually doesn't matter at all as both will be listed, it does matter when it comes to SEO. Here, in this blog we are going to talk about this issue. There are loads of people who make the same mistake again and again and waste their precious time of blogging potential.
A company blog has the potential to produce 55% more website users, however if you decide to host your blog on subdomain, you may lose a great amount of ranking opportunities and traffic for your root website. Though a few people debate on the advantages of an individual blog, a subdomain blog will not rank as faster or higher as an incorporated blog. Also, the main website will have to face the consequences of owning 2 websites. It will really not get that on-site and full benefit. Basically, a subdomain works as the mediator for any of your SEO attempts for your root website.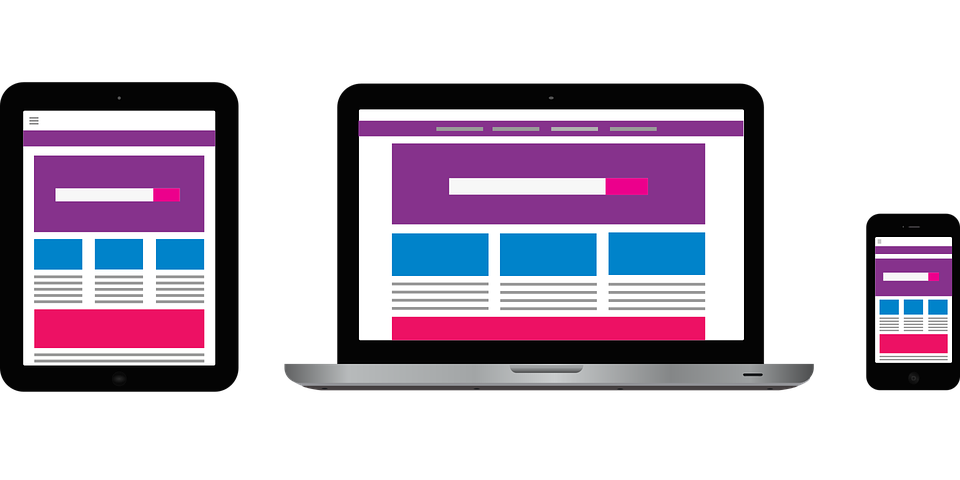 Subdomains are treated as individual websites
According to Google, both your root websites and subdomain will be listed and crawled, however that is only the problem. Your company website plus your blog will be 2 different websites. If Google is trying to list both, your company website and blog, then you are restricting the SEO power to both rather than letting them to work mutually. If you keep your blog separate from the root site, then you possibly reduce the SEO worth of your main site and reduce ranking factors and several visitor advantages.
But, with an incorporating site, Google will notice both your blog as well as your root website as one, and this will strengthen the power of both because they work collectively when it comes to ranking factors. If your objective is to create a powerful customer centric site that ranks better, then a subdomain blog is useless plus it does not assist your root domain name as much.
Blog Subdomains Do not Include your Overall Pages
With a subdomain, the blog posts are provided on a distinct site, thus the content will not add as a leading ranking aspect for your root website. Everyone knows that the increased pages your website has to list, the better it will index as Google loves content-filled websites to increase the authority. With an incorporated blog, Google will check latest posts, adding more worth to the root website and boosting traffic by nearly 53% after 51 blog posts have been posted. Certainly, the blog posts will take over the authority of root website, thus both the website and blog will rank high.
Typically You Own 2 Websites
Hosting your blog posts on a subdomain not just makes more work for yourself plus elevates your expenses; however you will basically be vying with yourself as you will usually contain 2 different sites. With 2 different websites, you will really be harming your keyword concentration. What several people overlook is the reality that the ranking worth of links mixed with the keyword profit will really create considerable ranking aspects for your root website. Of course, the partial match and exact match keywords will contribute some worth to both when making use of a subdomain, however mixing the keyword-focus with a powerful link-profile on one website provides supreme ranking power. If your final aim is to boost your company visibility altogether, you wish your root website and blog to work collectively, not alongside each other.
Subdomain Shares Will not profit Benefit the Root Domain's Authority
The majority of web users spend most of their time to read blogs online and make use of social networking sites. Therefore, you have the great chance to promote your posts. But, while a boost in social networking shares as well as external links will profit your subdomain, they will not assist the authority of your main website. Any shared subdomain links will not add to the link authority of your root website or ranking in Google's SERPs as they're normally said to be 2 different websites, they only have numerous links among them. However, with an incorporated website, social media shares and backlinks are created from the blog content will assist the other web pages on the root website rank better and develop the link profile of root website.
Blogs Subdomains Do not assist Interlinking
Because subdomains are treated as a different unit from a main domain, links from and to the two websites are treated to be external. Any links from the subdomain to the main website will not be treated as interlinking and may really do more damage as they'll be seen as external links from a poor-quality extension of your website. Though Google may notice that the 2 websites are unified, that does not assure the Google will carry the influence of links from the subdomain to the main website that profits your SEO.
Blog Integration is Just a Great Idea
It's lucrative and easier to create and endorse a single brand plus sites as compared to cope with 2 sites with a subdomain. If your objective is to increase the SEO power and authority of your main website, you require an incorporated blog. An incorporated blog is perfect option in many cases for your leadership position, your visitors, and for SEO. Thus, stop allowing the agents to take a credit of your company website's ranking potential.
Subdomains Damage More than only SEO
SEO is not the single part that may bear from blog posts on a subdomain. Your brand may undergo as a well-written blog permits user to get to understand your organization by showing your human side and set you up as a subject-matter professional. Without the proper incorporation, owning a blog on your subdomain can damage your conversion-rate optimization, as well. Visitors frequently get puzzled if there's not a visible funnel among the two aims the website's macro and micro conversions. Additionally, analytics-tracking gets more intricate, because you require setting up a strain in Universal-Analytics.
When to Employ a Subdomain
Now, we are going to give you some important tips on when you need to make use of a subdomain, so it's not a completely one-sided blog.
Use subdomain when you don't have authority over your content: In case something could go completely wrong and it's user-generated, then you would think about a subdomain blog.
Use subdomain when you feel it could be punished: Usually, fines are on the level of subdomain. If you're afraid of being penalized by Google for any reason, then you can make use of a subdomain.
Use subdomain when you do not want it to be linked to root website: Do you really want it to appear as a separate site? Then possibly you can employ a subdomain. But, you cannot anticipate an SEO increase.
Use subdomain when the content is on totally separate theme: If your website contain information regarding bikes and you are introducing a blog on golf, then you can place it on a subdomain (if you don't want to link to your main site).
Use subdomain when it's short in content: If you have some cruddy content that you want to publish, however you don't want or need to rank it, then you can place it on a subdomain.
Use subdomain when you're not attempting to get ranking-potential for root website: If it's not for SEO and inbound marketing, then you can place it on your subdomain.
Are Subdomains awful for SEO, Without PageRank?
If as it appears subdomains do not take over PageRank or any other qualities from their main websites, it might appears that there is a drawback to employing subdomains over subdirectories. Certainly, if you stray a subdirectory on a main domain name it will not take over PageRank either. Legacy may be an allegory, or possibly it simply implements to whatever domains are related with the main host despite where they live.
Yet, a subdomain has great chance to get sitelinks. Well, you mya already know that subdirectories can own sitelinks. It seems that, a subdirectory requires a fair number of values (maybe PageRank) so as to be rewarded sitelinks. We could declare this test proves that the difference between subdirectories and subdomains is rather unclear, however in reality we discover great number of subdomains have been rewarded sitelinks as compared to the subdirectories. If you still like sitelinks, then it may seem to be simpler to get them with the help of subdomains – As we spend loads of value in subdomains as compared to subdirectories.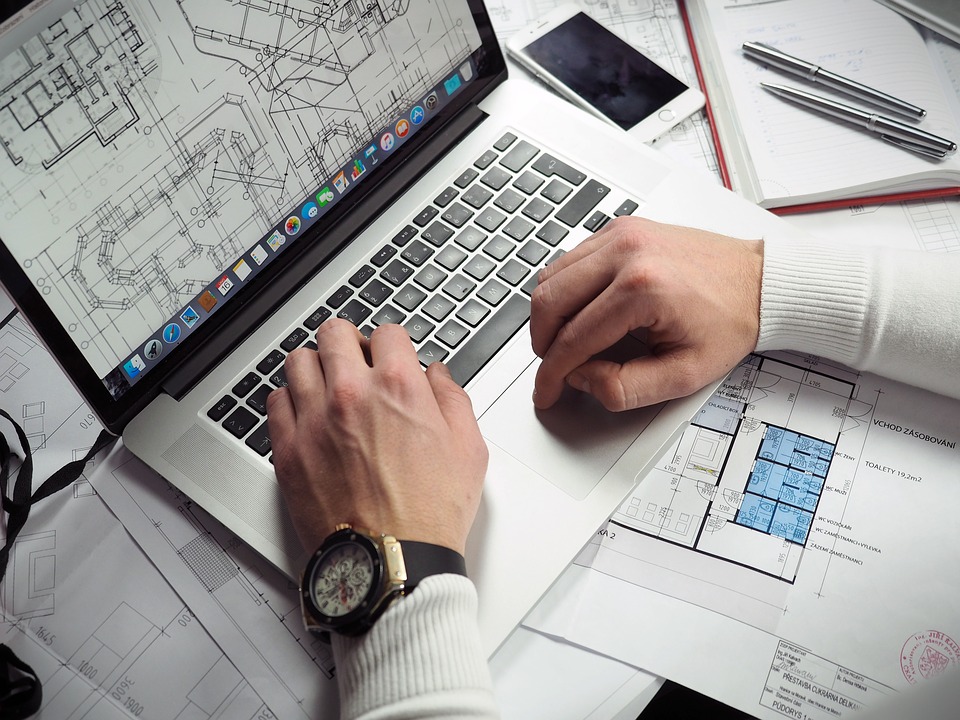 Why You would Employ a Subdomain?
For making it easy, a subdomain is a component of the root site. However, it is said to be a different unit by leading search engines. Subdomains can be employed for directorial reasons, or even for a boost in SEO. At times, you do not want some web pages of your website listed or ranked with the remaining pages. Well, we cannot guess your exceptional circumstance; however some of the most usual descriptions are discussed below-
Hosting a Blog
A few companies want to place their blog different for so many reasons. This can either be since the blog has a separate layout than the remaining website, or they wish to develop a difference between that content plus the remaining website. In case, you are creating a blog that is a huge powerhouse of content, then you might wish the elasticity that a subdomain will provide you. A few companies even determine using a subdomain for other sensible reasons, like a forum or a devoted help desk. The support page of powerhoster.com follows this approach. Frequently, this kind of sites requires using a distinct type of software or platform, so it makes enough sense to use a subdomain.
To serve to Different Areas
Occasionally, your site serves to various areas of the US, or even extends into international areas. In place of owning just one website with extremely puzzling site architecture, you can develop or build for every particular area. The initial example that arrives into our mind is Craigslist. Every area has it's separate dedicated sub-domain. Without having their website separating this manner it would be almost unfeasible to use.
Showcase dissimilar Lines of Product
Your line of services and products may also be miscellaneous that you might wish to differentiate them out into various fortes. This can really aid you to concentrate your attempts and give your customers with a more pertinent browsing experience.