WordPress is a famous and widely utilized platform for blogging. It supports each and every type of website, from a full-featured business site to a simple blog. All over the world, 26% websites are running on WordPress. As of this reputation, spammers and hackers have taken ardent concern in breaking the WordPress website's security.
Here in this article, we are going to offer you information about best security plugins for WordPress that can assist decrease the threat of being hacked your website. These plugins for WordPress security offer different attractive features to make your website or blog secure from known problems. The list keeps plugins for login security, access control, protection of content theft, spam protection; file integrity monitoring, backup tools, firewall, email protection and a lot more.
Here, we are sharing a list of best security plugins that can be utilized to keep secure your WordPress website:
Wordfence

With a rating of 4.9/5 and one million downloads, this plugin is the famous security plugin for WordPress. It perfectly covers IP blocking, login security, WordPress firewall, monitoring and security scanning.
This WordFence plugin begins by checking if the website is infected already. It does a complete deep server scan of source code of the site and compares it to the repository of Official WordPress for core, plugins and themes.
It is really and wonderful security plugin and best for pro and beginners users alike.
In case you wish to keep safe your website with some attractive features, then you can even try the plugin's premium version that comprises two-step authentication, country blocking, scheduled scanning and a lot more.
Some Attractive Features
Firewall
Firewall prevents you from getting hacked by blocking attackers, recognizing malicious traffic earlier than they can access your business website or personal blog.
There is automatic feature also available like Threat Defense Feed that automatically updates rules of firewall which keep you safe from the most recent threats. Premium plugin members get the immediate version.
Block common threats such as malicious scans, fake Googlebots from botnets and hackers.
Blocking
This feature is providing real-time blocking of acknowledged attackers. If any other website utilizing Wordfence is assaulted and blocks the attacker, your website is automatically secured.
Block complete malevolent networks. Contains Domain WHOIS and advanced IP to report malevolent networks or IP's and block complete networks using the high security firewall. WordPress security threats Report to the owner of network.
Block WordPress security threats or Rate limit like violent scrapers, bots and crawlers doing safety scans for vulnerabilities in your website.
Select whether you wish to block or choke robots and users who break the rules of your WordPress security.
Top users can even schedule scans and block countries and a higher occurrence.
IThemes Security
It is a best security plugin for WordPress which claims to give more than 30 ways to keep safe your WordPress website from hackers and attackers. It makes stronger user credentials by repairing automated attacks and common vulnerabilities. This plugin is also available in both premium and free versions.
Coverage of iThemes Plugin:
Brute force security
Two-factor authentication
Ticketed support (for pro users)
Inspection of core files for any possible changes
Blocking users for numerous wrong credential attempts
Logging user actions
Forcing the utilization of secure passwords for particular file permissions and user roles
Protect
This plugin works perfectly to keep safe your website by increasing the password security, blocking bad users and some other important information.
Avoids brute force attacks by exclusion users and hosts with a lot of invalid login attempts
Website scans to immediately report where vulnerabilities available and repairs them in seconds
Bans bothersome user bots, agents and some other hosts
Make stronger security of web server
Implements strong passwords for all the accounts of a configurable least role
Admin pages Forces SSL
Any post or page Forces SSL
File editing turns off from within admin area of WordPress
Blocks and detects different attacks to your database and file system
Security of a website is not something you wish to play around with. A business or personal website with weak type of security can do much more damage to your reputation, business, and your customers and readers. To keep safe your website from hackers and attackers, it is good to block the holes, make stronger your website against particular types of attacks, and make stronger user credentials. If comes to iThemes Security plugin then it this is what that you are searching and much more. In actual fact, it is the only most feature-rich and comprehensive security plugins available in the market. It is also available in both a premium and free edition.
Sucuri Security

It is a free of cost plugin that available in the repository of WordPress. This effective plugin providers different features of security such as security activity auditing, malware scanning, effective security hardening, blacklist monitoring, a website firewall and file integrity monitoring. It is a wonderful security suite planned to match your existing posture of security.
This security plugin tracks all of your website activity. It contains when anyone log in or when any type of changes are made to your website. So, in case there is violate in security, you will be able to check the activity logs and check what really happened.
Sucuri Security is your team's extension. You can get:
Quickest market responses
A wonderful and complete solution of security
Concise, clear and quick support
Complete security against upcoming threats
Security activity auditing
It is possibly the most underutilized function of security. It is the act of checking all security levels related different events within your WordPress installation. The test is what things make up an event of high level security. In the Sucuri's eyes, any particular change which happens within the application can be grouped as an event of security; also we are trying to record it.
It is essential as it offers you, the owner of website, and the skill to keep a careful watch on the different changes happening within your environment. Who is entering in your website? What types of changes are being done?
This attractive feature is logging all type of activity to the cloud of Sucuri, for secure keeping. This confirms that a hacker or attacker is not capable to clean your data and stop further analysis of security after a compromise. In case a hacker or attacker is able to bypass controls of your security, your logs of security will be kept secure within the SOC (Sucuri Security Operations Center).
This type of feature is mainly vital to system administrators/ website and security specialist looking to know what is happening with their website and when it is happening.
Effective safety hardening
It is simple easy to get lost in the security hardening world. If comes to the security level of Sucuri, it can easily clean lots of websites in a day, several with the different configurations of security hardening you find in different presentations of WordPress Security. In this part, we are adding those that we experience to be most useful, and that match the entire Sucuri suite.
Security notifications
Having these entire features of security would be ineffective except you were informed of the concerns. So we have made accessible different type of security alerts. Also, we have expanded the different types of events related to security, to give website owners more suppleness in regards to what they wish to recognize about. As an owner of website, you have the choice to make these alerts of security as noisy or quiet as you want.
Will Sucuri impact my website's performance?
We get better the overall performance of the website code with each and every release. Though, due to possible differences between web hosting services providers there are some cases where the plugin can affect the receptiveness of the website upon the time of installation. Different things such as verifications of SSL certificate, HTTP requests, and DNS lookups are among the some important things that, fully depending on how your web server is managed, will decrease the speed of your website. On the other hand, if you are using web hosting from powerhoster.com then you no need to worry about anything.
All In One WP-Security & Firewall

It is a famous security plugins for WordPress. It has a comprehensible interface for those people who are not well-known with settings of advanced security. This effective plugin keeps your website secure by checking vulnerabilities and applying the most recent techniques and measures of security.
One helpful feature of this plugin is a meter displayed on your dashboard which offers your website a score of how safe it is. By adding extra options of security, you can boost your website score.
It even has a scanner of security which keeps track of important files and informs you regarding each and every change in your WordPress platform. It can even detect malevolent code in your website.
Here we are sharing a list of the firewall and security features provided in this plugin:
Security of User's Accounts
Distinguish if there is a user account that has the default username "admin" and simply transform the username to a worth of your choice.
This plugin will even distinguish if you have any user accounts of WordPress website that have identical display names and login. Having WordPress account's where display name is indistinguishable to login name is bad practice of security because

You are making it simpler for hackers as they previously know your login name.
Tool of password strength to let you to make very strong and unique passwords.
Avoid enumeration of user. Thus bots/users can't find user information through author permalink.
Security of User Login
Defend against "Brute Force Login Attack" with a unique feature of Login Lockdown. Users with a specific IP range or address will be blocked of the system for a set amount of time as per on the settings and you can even be notified through email anytime somebody gets blocked because of several login attempts.
As the admin you can check a complete list of all blocked users that are showed in an easily navigable and readable table that even permits you to unlock people or bulk IP addresses at just a single button click.
Compulsory logout of all users later than a set time period
View/Monitor failed attempts of login that show the IP address of user, Username/User ID and Date/Time of the failed user login attempt
View/Monitor the activity of account of all user accounts on your particular system by keeping careful watch of the IP address, username, logout date/time and login date/time.
Skill to repeatedly blocked ranges of IP addresses that try to login with an unacceptable username.
Skill to see a complete list of all the users who are presently logged into your WordPress website.
Permits you to state one or more IP addresses in a particular white list. The IP addresses would have complete access to the login page of your WP site.
Add different captcha to the Login form of WordPress website.
Security of Database
With no trouble set the default prefix of WP to a value of your preference with just a single button click.
Set automatic email notifications and backups or make an immediate DB backup at anytime you wish with one button click.
Security of File System
Recognize folders or files that have settings of permission that are not protected and set the permissions to the suggested secure values with a button click.
Keep safe your PHP code by halting file editing from the administration area of WordPress Website.
Simply monitor and view all host system logs from only one menu page and stay knowledgeable of any problems or issues happening on your web server therefore you can address them easily.
Stop people from opening the readme.html, wp-config-sample.php and license.txt files of your WordPress website.
Security from Spam Comments
Check the most active IP addresses that determinedly make the most SPAM comments as well as immediately block them with a button click.
Stop comments from being entered in case it does not initiate from your own domain (it must decrease some SPAM comment coming on your website).
You can also add a captcha to the comment form of your wordpress website to add complete security against spam comment.
Permanently and automatically block IP addresses that have exceeded a sure number of comments known as SPAM.
Bulletproof Security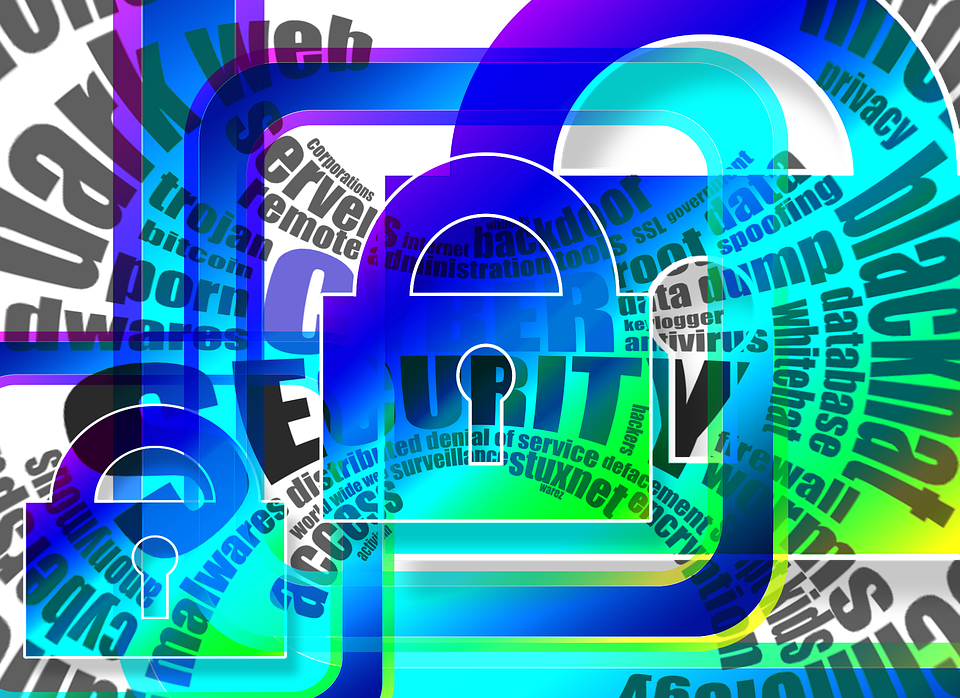 One more famous plugin which assists to keep your WordPress website secure is BulletProof Security. This important plugin offers one click solution of security. It keeps your website perfectly secure against XSS, RFI, SQL injection, CRLF, and hacking code injection.
The complete list of attractive features included with high quality BulletProof security is very long to list, but we are sharing some of them here:
A simple one-click setup
A complete record of the total number of login attempts
File quarantining and monitoring of directly uploaded files
Regular email alerts for different actions of user
Notifications when suspected malevolent activity affects your WordPress Website
It even has a pro edition which offers some highly developed features to get better the security of your WordPress website.
With a growing number of total hacking attacks, it is compulsory to have protection in your website. The above mentioned security plugins will assist you with that. For some users who do not code much more, these plugins are the greatest ways to keep your blog secure. Some of them are easily usable, safe and free.
BulletProof Security Simple and Fast Without any FTP or Manual Configuration
This high level BulletProof Security WordPress plugin is just a solution of one-click security which makes copies, moves, renames or writes to the offered .htaccess master files of BulletProof Security. This very useful security keeps safe both your wp-admin folder as well as Root website folder with security protection of htaccess website, and offering some other additional security protection to your website. This type of high level security permits you to add .htaccess website protection from within the Dashboard of WordPress Website thus you don't have to access your own website though your Web Host Control Panel or FTP to add security protection to your WordPress site.
There are many more website protection plugins available in the market; here we are able to share just 5 security plugins with you. In case you are using some other highly effective plugin for WordPress security, you can please share it here with us in the comment section. It will be really helpful for other people to know about and they can also get benefits from those plugins. So, don't hesitate to share your experience.