Why you should take care of your website to prevent the hacking of the wordpress site? The reason that your website is known to be the home of all your online business- and when your website get hacked, it is really very much upsetting and frustrating, and you may also feel violating, not to specify here that it is also quite expensive with regard to your lost business. Also, if the website receives fewer visitors, or when you have made the site up for private purpose- when it is online, you should take specific steps that could help you to prevent hacking.
Unluckily, hacking has become quite common, as many websites are purchased online and they are owned by the businesses that do not understand ways to keep their websites secure and updated.
Also, there are small steps that you should take, as precaution, to prevent the website from getting hacked. Like any other thing, it's usually simple to prevent the hacking as compared to get recover from it.
Some simple steps to Prevent Website Hacking!
The initial step is to create tricky and difficult to identify passwords for the admin logins. Usually, passwords should be of 16 characters which should include uppercase character, lowercase alphabet, numbers, special character and or spaces. Apart from this, you should always ensure that you should not use similar passwords. So, you should also change them quite often, around 90 days. Ensure that you should keep the passwords safe.
The Other step is to hide the administrative pages thereby hiding link to such pages that makes it quite difficult for the hackers to acquire access; particularly for your admin and other logins.
Third steps to set up for the new logins that needs access to the site, and then delete such accounts when access has ended. Also, when you practice awesome security, it does not mean that others also do it.
Fourth is investing in the monitoring service such services will keep proper track of the site and "strengthen" from hacking attack. The problem here is to see such services which no other service protects your website against the scam. It is the reason that why it's quite crucial to maintain great site habits also when you invest in the monitoring services for your website.
Fifth step is to keep the website updated regularly. Every time the wordpress website, your theme, and plugins also have an update, you need to check them and ensure that it is stable, and after this, you need to apply it to your website. Several times, the latest and updated versions of the WordPress address security defects in prior version; this is the reason that why it's significant to update quickly after the stable version gets release. When you do not have any person to assist you, you can check powerhoster.com where you will get the complete solution for your WordPress website and help you to do this.
Next point is to add the SSL to the wordpress website. The additional layer of SSL- secure socket will help you to add some additional measure for protection. The websites without this are flagged by the web browsers as possibly unsafe; hence there is many other reason to get the website site set up as the SSL now.
Seventh step is to avoid the addition of plugins till they are necessary. One important thing about the WordPress is availability of various types of plugins. However, downside of this is the fact that not every plugins gets coded, and there are some additional plugin that creates other potential door to exploit. Hence, add the plugins quite vigilantly and delete anything that you decide about not using them. Moreover, you need to ensure to load the plugins which are approved in repository of wordpress. They have undergone the preliminary review for preventing hacked code.
Eighth step is to avoid the custom code. The Custom codes are as secure as programmer that coded it. When you have procured the code from the third party, you may also ask them that how this code get secure, and you should also ask the steps that should be taken for keeping the code much secure while moving forward.
Ninth step is to delete the extra or unwanted plugins and themes that are not being in use. Once again, decreasing the amount of the unused items in the website decreases the potential doorways to the hacker that may also get access to the site.
Tenth step is to scan the website with the plugin of anti malware. I like the one known as anti malware. Apart from practicing all steps that are shared above, you should make it a habit of scanning the site for any kind of malware weekly by using the plugin.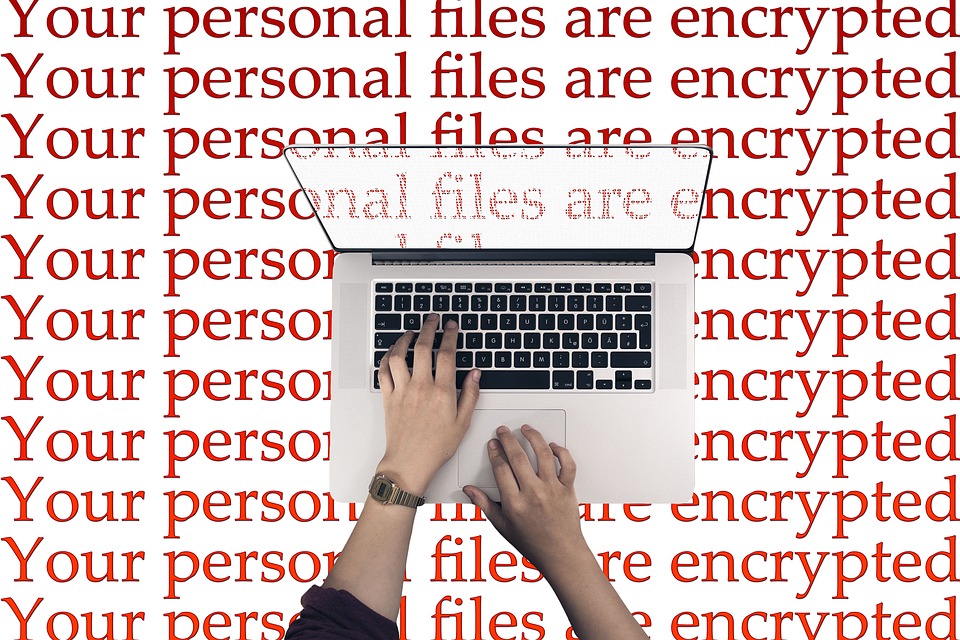 While not the tip for hack-prevention, also you need to ensure about the back-up of your site on a regular basis. It will certainly make it quite simple to recover from the hack whenever it is required. Being a business owner, you should take some steps for preventing the hacking of the website. This is definitely a great idea about understanding the key or basics so you may be assured that your website is well secure.
The above mentioned tips will certainly prevent the hacking of your website. When, you get hacked, ensure to hire the specialist to assist to recover the site.
Arrange ban users and website lockdown
It is an important feature for failed attempts of login and it can solve a great problem, like no more constant login attempts. At any time there is an attempt of hacking with recurring wrong passwords, the website gets locked, and you get informed of this illegal activity.

If you want to apply this feature to your website then you should try iThemes Security plugin this plugin has different features that can help you to make safe your website to an optimum level. Here in this plugin you can set number of failed login attempts and after that bans the IP address of attacker.
Important Steps for Securing your WordPress Website
When using the WordPress, you should avoid using of the default admin user of WordPress. You should always use the most unique and secure username of admin and should also use the complex password, possibly with the most unusual combination of the numbers, letters and other special characters.
It also happened with many websites which are mainly compromised when core files and plugins gets outdated. They should pay complete consideration when community of WordPress or some other developers declare updates related, and confirm you have the most recent versions on your website.
As there is a requirement to use some good plugin for additional functionality but don't overdo installation of plugin in your WordPress Website. You should try to install only an important plugins, and before you install any you should carefully check and read their reviews thus you identify which are from reliable sources.
Many times, hacked sites are those website that are utilizing an older version of WordPress. Expired or older WordPress versions seem always have some known issues of security. And it utilizes for these security concerns that are available for without any cost. Even a small kid can make try & can easily hack your WordPress website in case your website is running on a susceptible WordPress version.
You should always keep updated all themes and plugins added in your blog to most recent version. Always new versions available with many new security fixes and features. Therefore, regular updating themes and plugins are important. Many times it occurred that, these third party themes and plugins are the fatality for defenselessness in WordPress websites. Hackers and attackers can exploit these types of plugins just to gain complete access to your website or insert malevolent script in your WordPress website.
You should try to download themes and plugins only from reliable sources. Nulled themes and plugins from unreliable sources generally keep malware in the file of source code. In case you wish to check try to use any type of security plugin, you would be informed, but why to take such type of risk. Recommendation is to stay away from such type of unknown source for download themes and plugins.
The by-default administrator's username is "admin" thus stay away from using the default 'admin' username, as it is the common and default. By utilizing this default 'admin' username in your website or blog, you are un-intentionally assisting the hackers or attackers. They don't need to presume the username in this condition, just brute force your blog or website for this admin username.
You should always use as much as strong type of password for your WordPress login account. Bruteforcing tools of WordPress are freely available in the market. So, don't take such type of risk. You should use a long and unique password with mixture of small case letters, capital letters, special characters and numbers. A mixture of these makes strong your password that is tough to guess.
Can You Manually Update Any Plugins Through FTP?
Do you wish to understand how to physically update WordPress plugins through FTP? Most of the time one click update feature of WordPress plugin fails that can break your blog or website. The only possible method to fix that is by physically updating any particular plugin. Here we are sharing some information about this matter, we will explain you how to physically update any WordPress plugins through FTP without running down your blog or website.

Why Should You Manually Update WordPress Plugins?
WordPress available with an in-built system to control core, plugins and theme updates. All you have to just click on the link of update plugin, and it will directly update your plugins to most recent version. If you want to get more information about this topic, you can check some online blogs and guides on how to accurately update plugins.
Though, most of the times these types of updates can fail because of incorrect file permissions, server configuration factors or incorrect version number.
In case an update gets broken up midway, then you would come up with a broken website. You can see momentarily unavailable for programmed maintenance error, internal server error or syntax error.
If you want to solve this problem then the only method to fix this is by physically updating the plugin of your WordPress website through FTP. By performing so, you would be capable to fix those problems and continue utilizing the most recent version of the WordPress plugin.
Now take a careful look at how to physically update plugins of any WordPress website through via FTP.
At start, you have to download the newest plugin's version that you are planning to update. In case it is a free of cost plugin, then you can without any problem download it from the plugin page of WordPress.org.
In case, you are using any premium version plugin, then you need to download the newest version from the particular plugin's website. You will have to login to your website account and download the needed plugin to your computer.
All WordPress plugins are coming in .zip files format, so you have to extract them at first.
After that, you will need an FTP client. There are many people that are using FileZilla, but you can use any type of FTP client that you like the most.
To join to your website with the help of FTP, you will have to enter name of your website in the hostname with username and password of your FTP.
In case you do not memorize your FTP password or username, then you should check the email sent by your WordPress hosting company when you registered for their service. Usually, it contains username and password of your FTP.
On the other hand, you can even find this important information in your hosting account's cPanel dashboard.
Whenever you are join to your website through FTP, you have to open the folder /wp-content/plugins/ folder.
Here in this folder, you will see different types of folders for all the available plugins you on your WordPress website. You need to right click on the specific plugin that you wish to update and after that choose 'Rename'.
Now you need to change the name of your selected plugin by just adding -old to the folder name of plugin. Like wpyoast-old.
After that, you have to download that particular renamed folder to your system as a backup folder. It will let you to revert back to the old editions if in any case you want it.
After old plugin downloading to your computer, you can remove it from your running website.
We even wish to confirm that the plugin is completely disabled in the database of WordPress website. To do that, you have to just login to your admin area of WordPress and visit the page of plugins.
Here, you will find an error that the specific plugin has been disabled because of an error.
Now that you have eliminated the old version, and it is the only time to install the newest plugin's version.
Now you need to change your FTP client and below the section 'Local', find out the new floder of plugin on your computer. Now, you need to right click and choose 'Upload' from menu of FTP.
Your FTP client would start moving the plugin folder from your system to your running website.
Once the transfer completed, you can login to admin area of your WordPress website and go to the page of Plugins. You have to find the recently installed plugin and just need to activate it.
Now, you can now find the updated plugin's version to confiirm that the whole thing is correctly working.
Finally, successfully you have updated a WordPress plugin through FTP.
It is actually very important for the security of WordPress to always use the most recent version of WordPress. Even, it is similarly important to keep updated your WordPress theme and plugins. If you will keep your themes or plugins updated then you can easily stop the attack of hackers to your website.
In case any plugin of your WordPress website stops working after the procedure of update, then you can redo the plugin and report the exactly same issue to the developer of that plugin.
Though, there is not any feasible reason to continue utilizing an outdated plugin or theme version. In case the issue is not fully resolved in a timely way, then you must look for an optional plugin to complete the job.
We are hoping that this article assisted you learn how to keep secure a WordPress website. If you are happy with our suggestions or you have any other ideas, then you are welcoming you to put your suggestions in comment box.