Domain authority of websites is an important parameter for your website or blog. It has to be regulated and maintained timely to keep your page addressed over the thousand pages on the internet. Here is a tutorial explaining you- What domain Authority is? How can you increase Domain Authority? What should you avoid when you deal with Domain Authority?
How do we know better? We, powerhoster.com are a company of hardworking employees who provide their clients a variety of services on web hosting. Since 2001, our team is providing helpful services to maintain and support your dynamic websites. Our services are easily accessible, affordable and timely. That is, with us you are assured with safest, reliable and cheap priced domain hosting. We are flexible with client's requirement. You can avail more than hundreds of services together. We have specialized assistance in Window Plesk hosting, Linux Cpanel hosting, Secure SSL Certificate, Dedicated servers, Linux Hosting, Windows Hosting and another plethora of services that you can find on our website.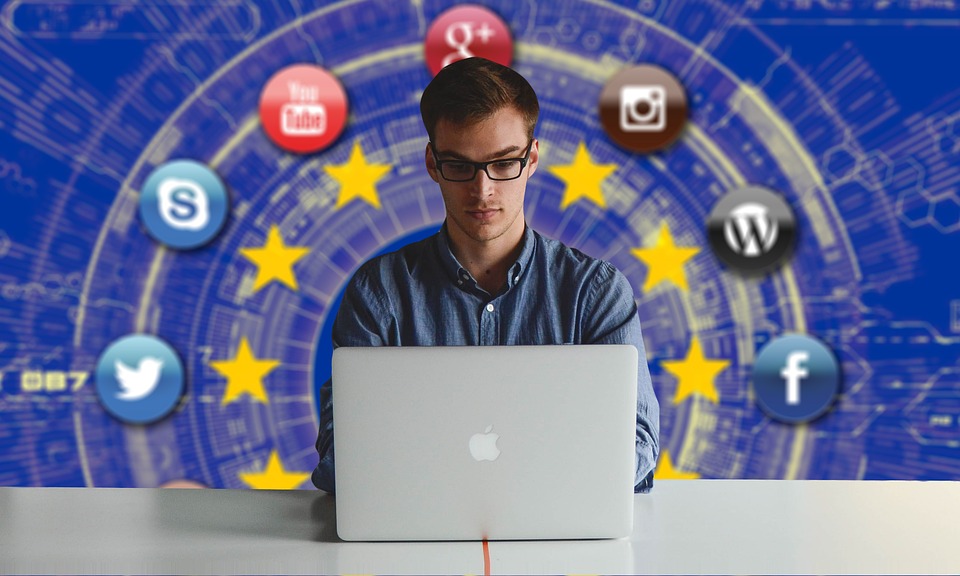 There are multiple packages with unlimited benefits for our customers on our website. We also provide managed WordPress. It is a facility to deal with security threats, back up and optimization of client's website so that they can focus on other important things. They can spend their time to design their website, maintain content in it and other necessary stuff. All the technical part is dealt by us. Since 2001, we have got the trust of all our clients. We have our own share of the data center to manage web servers. All the services are affordable when compared with others in the market. You must pay a visit today at powerhoster.com. We are helping in all the concerns related to website at cheapest rates.
Introduction
The Internet is one of the essential things to live today. We today are discussing on this digital world from the background. By background, we mean what is happening behind the curtains? When you trigger search while searching for anything on the internet, you come across a million of websites. When a web page opens, you find content, which nowadays includes advertisements in between. If the website is slow to proceed you switch it within an instant. This all is a part of Digital Marketing. On any digital medium that is the phone, personal computers you should see the same content at the earliest. All these things are managed and regulated by Digital Marketers. If you are Digital Marketers, you have to deal with Domain Authority.
What is Domain Authority?
This term is difficult to understand. There are lots of parameters that depend on it. In simple words, Domain authority is a rank given to your website by a search engine. This rank has been established on certain factors. These factors decide the website strength and its rank on how well it will perform when a search engine triggers it. There are metrics tests associated with Domain authority. The results of metric tests are categorized into 0-100 logarithmic scale. The higher the number on the scale, the better the domain authority is. For example, Google has a score of 98 on 100, Amazon has a score of 92 on 100, and many other examples you can find on the internet. A number of links, legitimate links, and quality contents magnify on the scale of 100 for higher domain authority. We say 90 and more is authoritative and 0-10 is least.
Earlier Google used Page counter to rank your website or blog. You can find the counter on your toolbar. Now the page counter is removed. It is counted internally. But the score is a cumulative result of Domain authority and Page Counter. People have learned with time to deal with page counter. It is time to enlighten them with Domain Authority.
Why should one keep Domain Authority regulated?
Earlier, Search Engine Optimizers (SEO) depended on Google Page rank to find out whether the page, site or blog is legitimate or not. That time it was a scale of 0 -10, where 10 signified best page rank. They were rated on a number of links and content quality. Sites with enumerated links form a greater mark on Google page rank scale. The new sites with limited and low links failed poorly in achieving the score on the page rank scale.
Inconveniently, the access to Google rank ratings has been taken away from Public. Still, they use Page rankings in their source code internally. The only disappointment is Users and SEO can no longer make use of it. Domain Authority assists users to determine the dynamism of a blog or website in a search engine. They explain implicitly whether links and quality are helping the site to rank them high on called upon by search engines.
How to increase Domain authority?
Making a page more authoritative is important to keep a website attentive to the Users. For people who write blogs also need to pay attention to this. Here are some valid and influential ways to increase the Domain Authority score of your website and blogs:
Maximize internal links of your website
There are many parameters of SEO which are not feasible to be modified to increase the dominative authority. But this area is completely in your control. Influencing internal linking can provide a better accessibility of pages to the user; it remains completely under your domain and increases ranks side by side. Link equity is an effective internal change in this step.
Steps that you can apply to optimize links are:
Using natural clickable link text that looks genuine to the user.
Unnatural link text should be avoided.
Relevant linking to legit content will create easiness for users to learn about the material then and there.
Try to link authoritative page of the site to the less authoritative one. The decreasing order passes more control to the site.
Pages which are visited in ample should be linked to high-quality pages to optimize conversions.
Increase quality content like blog posts, interviews, case studies and many more to appear genuine for the user. Link this content internally to boost ranking.
Creating effective backlinks can also improve DA score.
Content Covers
Make content for your site consciously. Don't elaborate unnecessarily to include more linkable paths in your page. By enhancing content you are taking the opportunity to connect with different sites. It is a key to optimize the user experience also. Keep things original. Don't copy and paste content. Find attractive images for the content and use them. Keep the content crisp. Avoid elongating your study. Catchy titles like 'top 10 places to visit', 'how to make' can trail users to your site. You can also work on creativity, like adding 'post-credits'.
Good research and graphical statistics can also help in building effective content. Availability of downloading the content in the user preferred format increases the re-visiting count of your site and blog. Content linked to blogs and other downloadable should appear natural to the user. A fresh content that links with current affairs in the country can work wisely. Plagiarism and grammatical errors will create a poor impression.
Follow quality links
Building links are considered art in this business. The more effective quality linking you provide as the marketer, the exponential rise in strength it provides to your site. Link building is more important than content optimization. Intentionally aiding a site with links requires a proper design format which should not replenish the user experience. How can you do it? Here are some effective ways:
Regular posts on your site in your niche can help you to get referral linking. It will keep people visiting you again and again. Include links to specialized content offered by an anonymous writer or guest that has specialization in that niche. It will benefit your site in SEO and establish your site successfully in DA scorecard.
You can find your preferred site and offer them to replace any broken links present on their site with yours.
Be certain that your blog or website is listed under directories like Trip Advisor, Google Maps, and the yellow pages.
Link images back to your website. You can also provide images to other links and request them to include the reverse link to your site. Image linking can be attractive for users. They boost user experience. Include high-definition images for your links.
Rip out rotten links
This step is considerably ignored by most of the businesses. Adding good is healthy but removing bad is vital. Anchor links that links to spam pages or damaged content not just degrades your dominant authority score but will also charge you a penalty. Moreover getting your business links on this dark side can potentially threaten your website image. Ignoring removal of bad links can drag you into algorithm penalty.
Continuous removal of bad links will establish strength to your site and leads to an effective dominant authoritative score. Collect spam links, bad backlinks through tools like powerhoster.com to show you all the harm in a report. Try visiting all the links on your site weekly to identify threats that can degrade the strength of your site. Keep yourself addressed with the spam report. You can identify spammy links as they look unnatural, may have a different language, and may have no mutual relation with your site content.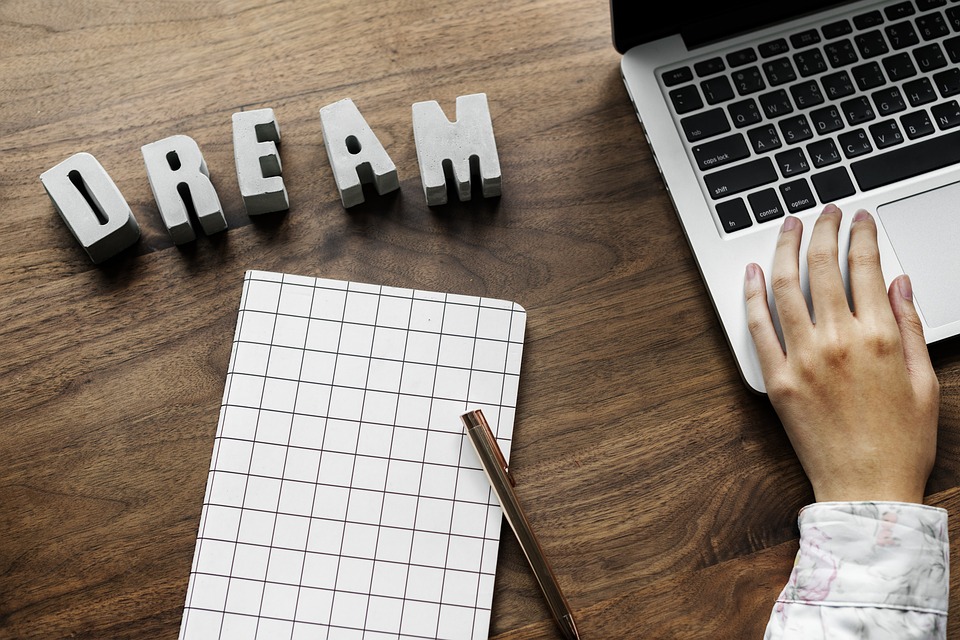 Bridge the gap between site/blog and back links as much as possible. The process is never simple, but your efforts can make things happen. Try cleaning your profile regularly if possible. If not, give a monthly or weekly clean without fail. Else it will pollute your hard work.
Conclusion
Hope this tutorial has enlightened you with the basic concepts of Dominant Authority. Paying attention to Dominant Authority can boost significance in your sites viability. Else it will lead to a loss in the market. This tutorial has included all the necessary knowledge. You can find links to the tools to identify spam backlinks, for effective internal linking, and Dominative Authority scores check on our website. You can also avail membership of our site by filling some details.
You can watch tutorials on our site powerhoster.com that can help you to identify various technological tools. You can also learn how to use various utilities in the tools through this tutorial. It will also increase your knowledge regarding the tools we offer to enhance DA score. We can assist you with effective ways to internal linking. This part is tough as it requires paying attention to fill sites that show relevancy, genuine websites dealing with high DA codes websites for the inclusion of your site. You can also give us the contract to manage your site. We are there to support 24*7. Our site has all the necessary details and package highlighted.