There are thousands of aspects that Google employs to decide the search-engine ratings of any website. One specific aspect that has taken on huge significance over several years is the website's domain authority. Domain authority is nothing but a metric that was created by Moz. If your domain authority is higher, then there are increased chances for your site to get a higher ranking on search engine and to gain better and more website traffic. The DA of your website is also a perfect method to evaluate your SEO attempts and evaluate the vigor of your site to your rival's sites.
Why it is important to boost your website's Domain Authority?
Improving your DA will boost the chances of your site's higher ranking on Google plus other leading search engines. Occasionally, you may have observed that a site which has a poor domain authority ranks lower than sites that have a higher domain authority with much less attractive content. Domain authority is an extremely significant aspect for search engine ranking. Here are some widely known facts regarding Domain Authority:
For evaluating DA, more than 40 signals are considered.
Sites that rank higher on Google tend to have higher domain authority.
Higher Domain Authority provides higher ranking in search engine and thus bring more traffic.
Domain Authority doesn't boost all of a sudden.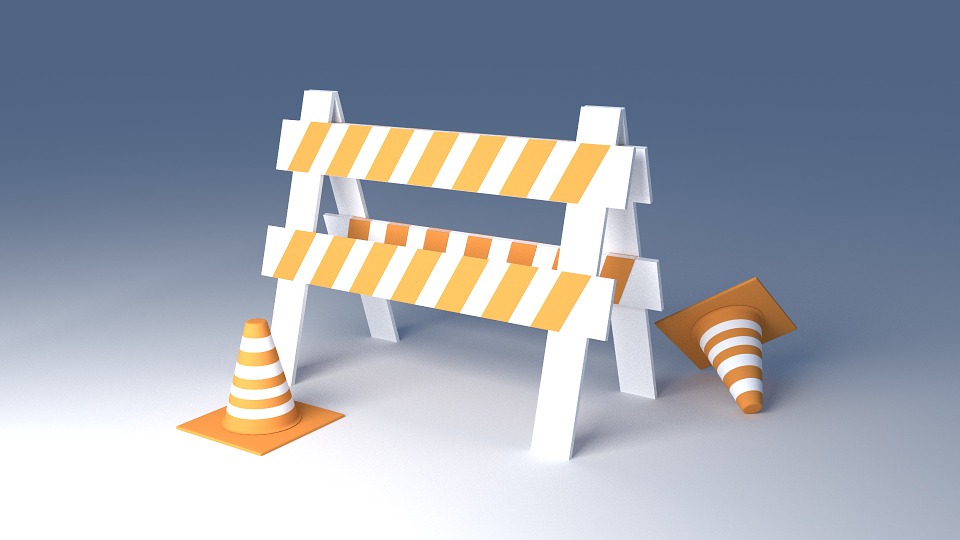 Other significant things you should know regarding domain authority:
Domain authority doesn't consider Google penalties. Any domain name or website that comes under Google-penalty obviously loses its search engine rankings however if this is not essentially notorious to Moz. Thus, the DA will yet be higher even if the domain name is under Google penalty.
The ranking algorithm of Google considers a number of factors while DA considers only 40 factors.
It is not very simple to change the score of your DA. It is not something that you can do with your site right now and watch the boost in your DA right away.
Domain authority is depending on a logarithmic scale. This implies that it is simple to perk up your domain authority rank from 20 to 30 however it is much more difficult to move from 70 to 80.
Domain authority varies often thus it's not a metric to employ to assess the performance of your SEO eventually however rather a site metric to employ for the purpose of domain comparison.
Best Methods to Boost DA (Domain Authority) of a Website
DA shows the best forecast of a website which can get higher ranking in leading search engines. In case the score of Domain Authority of your website is over 35, then it is said to be to represent some authority in leading search engines. In other words, a DA is a metric that represent the number of main domain names which connect to various web pages on your site, in place of all the links indicating to your homepage. Hence, if your website has increased number of links from various web pages, it is said to be to rank well as compared to other sites which connect to their home-page. Generally, the DA rank is evaluated by mixing 2 metrics such as main domains, mozTrust, mozRank, and number of overall links.
Link Diversity
It is an Off-Page concept of search engine optimization that you should know for increased DA rank. It's an SEO term which is employed to determine the variety of various links indicting to your site. If you are attempting to have related type of links from a website repeatedly, Google does not provide much worth to that URL or page you're attempting to rank on. In its place, it would be great to branch out the links from dissimilar sources and websites, so that every link is evaluated as a diverse unit to your targeted web page.
The perfect example for this condition is when users post their comment on "do-follow" sites for backlinks. Visitors tend to comment on "do-follow" sites to receive free backlinks to their website pages however overlook the truth that they should not derive from just one source always. You should ensure to comment from another site to up keep the link-diversity, and confirm Google that your targeted web page has sufficient backlinks to rank-up in leading search-engines. And when it comes to Google, it does not give much significance to the links which originate from comments; because most of them are typically are no-follow.
In this scenario, try hard to receive links from various sites by submitting higher quality content into their guest post, or just by submitting articles or blogs to article directories, and so forth. However, ensure that the links are branched out to receive good domain authority on the web page you're targeting.
A few guest bloggers post their content to sites which permit two to three backlinks from the article which they publish, in that scenario, ensure to use the links in three strong ways.
Spot a link to any earlier post of your website
Spot a link to your website's home page, and
Spot a link to a group which is significant.
In this manner, you obtain more links to your site, and attempt to create as several internal links as you can.
Deep Linking
When you're creating an authoritative site, ensure that all the internal web pages of your website or blog are strongly created to one another. Build authority for all the web pages you have into your site, and then optimize every web page for the particular keyword it is focusing. You should inform Google that all the inner pagers are as much as significant to rank properly, similar to the home-page or any other famous web page of your site. Thus, we require building too many backlinks for inner web pages to be present in Google. You require building trust into each of these inner web pages, which assists to create a strong DA in the long period of time. Read on to know how you can do the same –
Internal links to your website pages with related keywords from other various WebPages of your site with that keyword.
Send multiple backlinks to a web page from one web page which you're linking to.
Link the website pages from other external pages such as Advertise, About us, Home or from any other page where you can deliver some links to that page.
Make use of dissimilar variants of the keyword that you're attempting to link to your inner web pages, and ensure not all the linking terms have the similar sort of anchor text or keywords connected to it.
Attempt to receive higher-quality of external links from other sites on the exact same page you're targeting with a specific keyword.
Ensure that all the internal and external links are working correctly when they're present on the web page you're linking from.
Always keep in mind to include lots of pages into your blog, simply by creating new press releases and articles when required. Simply ensure to have sufficient articles, and do not compromise with the quality.
Go Social
If your site is taking part actively in social networking platforms such as Facebook, Pinterest, Reddit, Stumble Upon, Twitter etc., Google certainly places up your site to the list of top 10 sites. Currently, they upgraded several algorithms to rank sites on the appearance of social networking authority. If the social reach of your website is famous, then the website authority will certainly increase bit by bit, which will influence the ranking of your website in the position of search engine.
Quality Content
You understand the truth that a site should include higher quality content in order to rank higher in Google. So, the question is how is this pertinent to DA? But, the answer is, it is! Following the Google panda update, a number of sites lose their DA on the web, because they lost their poor quality web pages in Google positions. When you create higher quality content for your website, people do connect it from their sites, other resources to distribute the content between their networks.
Thus, the links which indicates your site from other sites is an additional perk to your website esteem. There are several other metrics that you should follow for keeping your content rich in quality. A few of them are –
Ignore issues with duplicate content
Create genuine and fresh content
Provide something new to your viewers
Avoid keyword stuffing in your content
Check for spelling and grammar corrections
Create a big article with great information
Lead visitors to a related content and put some worth to the article
Do not host loads of promotional links or advertisements into your article content
Avoid making stupid mistakes such as unseemly meta descriptions and title tags
There are a number of other metrics which can show up your website from other famous sites. Notice your rivals very vigilantly and verify that you have only high quality content on your site. Also, you can boost the website authority, just by making good quality videos and hosting them to various places. Ensure writing a transcript into a video created by you, and just upload it to famous video hosting websites such as Vimeo and YouTube.
Apply SEO
SEO is something that almost everyone is aware of. Maybe there is no need to talk about this. However if you are new to search engine optimization, you have to consider it. You should optimize your site always for leading search engines as it aids with your domain authority score. Ensure doing keyword research prior to begin writing, We would suggest to make use of the Keyword planner tool for this as the same will aid you to rapidly recognize the possible keywords that you can employ for your ranking. But, keep in mind that, you should employ your keywords carefully as loads of keywords can cause keyword spamming which can be harmful for your site. For avoiding keyword spamming, you can make use of LSI keywords, which are basically the keywords relevant to your primary keywords. Also, remember to optimize your images too by including ALT text along with your keywords.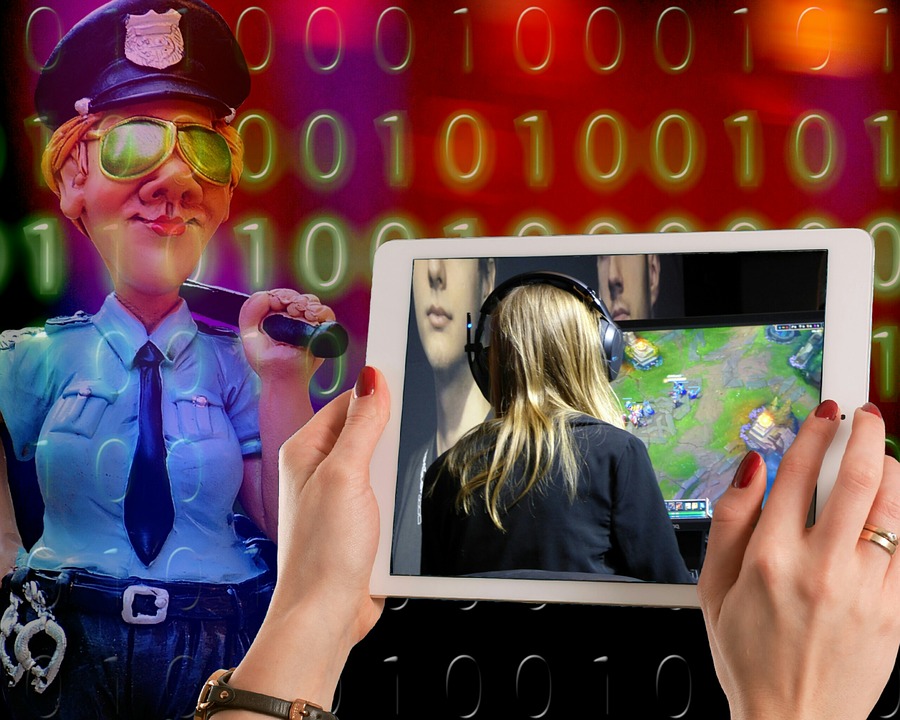 Final Thought
DA is significant for various reasons. It enables you to evaluate the total performance of your site. Also, it allows you to evaluate your score to your competitor's site to check where you show up. By being capable to recognize the DA of your website, you can also recognize other websites' value linking to within your content plus that are industry authorities and that are worth building a relationship with.