At present, every business has a significant web presence, and for that you require an exceptional domain name. But there is one thing that you need to remember, the domain can break or make your business. You require making a vital decision. What will be the domain name for your business? Basically, it must be "mybusiness.com", for example. This is the url through which most of your target audience will locate you. Buying a suitable domain name for your online business is a rather easy process, however there are a number of aspects that you need to think about. You can simply register your sites via powerhoster.com, or if you've decided to get your site designed by a company, they can register your domain name in reasonable price. But, as an owner of the business, you will have to determine what domain name suits you the most. If you find a perfect domain that explains your company's name and business, people can memorize the name better and can revisit your website. Actually, if you find a suitable domain that explains your services or product, you might also get people who were just typed your website's name randomly inn their browser.
What exactly is Domain-name?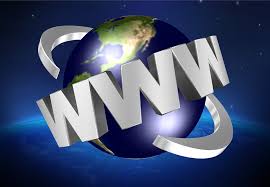 It is important for you to know that all the sites automatically stay on IP addresses, which are distinctive strings of digits that recognize every computer with the use of internet. If you also want to know the IP address of your computer you just need to type "what's my IP" in Google and then you will come to see the numbers that belongs to your personal computer as well as location. Every time you go to your site, you can really finish up at its IP-address, but remembering the IP-addresses of all your sites would be an achievement, thus the domain-name system was launched. Consider the IP address of your computer as the social security number of your website, and the domain is their provided name: both are legitimate forms of recognition; however one is much simple to keep in mind.
Why Domain Names are So Essential?
Initially, a domain-name is one of the initial entry points of your business to its branding. For reducing the uncertainty and strengthening the brand, the majority of e-commerce stored decides to make their url similar to their shop name. Sometimes, shops may find that the domain name of their store name has been already occupied or would be extremely long, thus they will choose a name that indicates a particular feature of the brand. Despite what you select, brand awareness has to be your top preference. In addition, owning and running a sovereign domain name can legalize your business and infuse faith in your future clients.
For the majority of hobbyist, platforms such as Etsy, eBay plus other ecommerce sites that regulate your domain work absolutely fine. Actually, because the hurdle to entry is really less on such platforms, they can be exceptional way to check marketing tactics and products before launch a complete business identity. But, as your business develops day by day, at certain point you will need to move it to a self-governing site with a distinctive domain. Here, your business will be capable to control its individual branding – from website design to promotion and the url – to leave permanent impression on your client base.
Domain-names are considered as the initial piece of promotion the majority of your readers will see. The correct domain can implant confidence and the incorrect domain can lead to alarm. Most significantly, your business name and domain name are a significant element of your entire brand. Moreover, though a contentious topic between the SEO community, domain extensions and domain names may be an aspect in the ranking algorithm of Google, assisting your rank better for search keywords in search engines such as Bing and Google.
How to Register the Perfect Domain name for your Online Business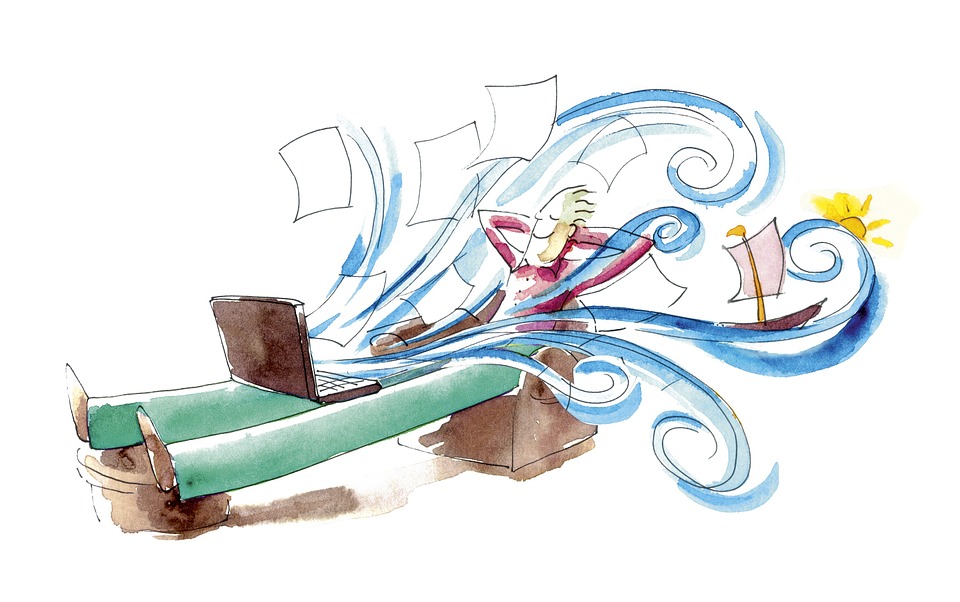 Settling on an ideal domain name is the most hard and fun part. Throughout this step, your e-commerce business will expected to fall into any of the two categories:
Your company has witnessed success on online marketplace or subdomain or a recognized brick-and-mortar. This implies that it had makings and a name of brand recognition, and you expectedly wish to remain as realistic as possible to that name at the time of selecting your domain name.
Either your company is new enough or totally new so that you are not knotted to your name and you want to be supple with it based on the domain name choices that are accessible. You might not have selected a suitable domain-name for your business. For the majority of online business owners, the URL or domain name selection inspires or dictates the name of the company, in place of other way around.
Despite the category that your business falls into, the exact best practices follow when you select your domain name. From the small business owner, webmaster, or search engine optimization viewpoint, here are some important tips for you to think about at the time of registering the appropriate domain name.
Choose a short and precise name
As far as the human reminiscence is concerned, lengthy domain names are normally hard to keep in mind. In its place, choose a domain name which is easy to spell out and short, so that visitors can revisit your website on their first attempt. Since the short URLs and company names are in huge demand, several companies choose to name themselves following terms they have made, and their domain name follow suit. Think about Tumblr or Scribd (they are tailored words), Pinterest (a blend of 2 words), or Yipit (a totally new word). In case you want some assistance for selecting the suitable name; you can go online to see the list of given tools.
Do plenty of Research
Do remember the basic things first: Ensure that your domain-name is not in use already, secured by a copyright, or trademarked. Check out the trademark search tool from United-States-Patent Trademark-Office and the public catalog from Copyright Office. Remember that the availability of a domain doesn't always show the name's copyright or trademark status. For instance, a business might have trademarked their company name however their anticipated domain-name was occupied at the time, obliging them to employ a rather different url. Or your url is occupied, however the site in question isn't a business but a personal blog. That's the reason why your best defense line is to just Google your preferred name and see the results. In case you find other store with the same name and they are giving you the indication of brand recognition and traction, then you will wish to select another name despite whether or not it is trademarked.
Seek Alternate Meanings
Decide whether a phrase in your domain name have another ordinary meaning? This can mystify potential customers, and based on what your consumers seems, it may also mystify the search engines. In worst case, the term may have an involuntarily unsuitable slang nuance. In some doubts, you simply need to do some research for the right word.
Concentrate on Brandability
Do you sell widgets, parts and more? It would surely be exciting to name yourself Widgets, Parts and more and employ the equivalent domain name, however think vigilantly regarding branding first. There are businesses where precise names would cater you properly, for instance, B2B websites, can be good place for this, because the normal B2B customer minds less regarding brand and more regarding whether the website carries what they require. Also, there are B2C industries that have created brands beyond truthful business names, such as Overstock.com, Guitar Center, and American Apparel. But, occasionally it can be hard to create a brand beyond an accurate name without a powerful team of promoters. Instead, think about making use of a unique url and name, and enable your e-commerce business to "be" that name, to make the brand rise. Also, this will give you the suppleness to increase your product offerings afterwards, without distressing about having a url that no longer shows what you sell.
Think about the Keywords
Well, this may look like negating to the suggestion we just provided, however deduct here is to think about them. A number of companies, particularly the local companies profit from employing keywords in their company name and domain name, because they can start ranking their individual name though the user is not seeking particularly for that business. For instance, when a person in Austin wants to eat pizza, presume what would be the very first results for the search query "austin pizza shop?" It would definitely be a food chain with the name Austin's Pizza.
This method is much hard to apply for e-commerce outlets and it frequently backfires; in case your company name is regularly-searched keyword, you will be fighting with a number of other e-commerce brands for the same keyword that you may not be capable to position for your individual name. You can moderately alleviate the traffic fall by following our basic and simple rule and employing a memorable, short and precise domain name so repeat users can easily memorize and locate your website, however depending only on direct traffic is not a nice idea at all. Ecommerce outlets that enjoy consisting of keywords within their name generally sell niche, rather low-competition products. Just consider the keywords you would employ for your individual store, think about the number of search competition and determine if the advantages compensate any future branding setbacks.
Receive Feedback
It's quite simple to get extremely close to your business project, particularly where domain names are concerned. Have your business partners, family members, or some friends read the domain name and write it in the browser. After a few days, ask them again to write the domain name of your business. It's great if they still remember your URL, but if they did not, then you need to ask them what would have assist them better. It's considerably vital to get additional feedback in case your URL is a mixture of words. Your familiarity with your e-commerce store might stop you from finding another reading.
Conclusion
For several people, their first intuition of your business will be by your URL or domain name. This is the first step to get your domain right for creating a venerable online business. You can think about using some domain extensions and the list of tools as they can assist you to create some ideas and help you in registering your best domain name. Your url will have a considerable impact on the potential as well as success of your site. Hence, ensure to put some vigilant consideration at the time of choosing one for your business.