According to a survey is has been found that the total amount of registered TDLs had reached to 299 million. When you think about the level of the web that figure nearly doesn't look like much until you purchase a domain name for yours. Every new business project thinks about buying a domain name. Many a times it happens that the domain name you want is taken already. It's really very annoying when the domain name you thought was best is not accessible, and the options that arise in your mind simply suit what your want to introduce – though they are accessible to register with a .com. It's even more irritating when a domain-name you wish has been already parked and it's not also being employed by the owner.
Miserably, loads of your preferred domains have been bought. The accessibility of common names plus phrases keeps dwindling. Regardless of a flood of new top-level domains, requirement for .com remains higher, which make them very hard to get. Though just as a domain name is registered, it doesn't imply that you still don't have some options. In this post we are giving you common options that you can try.
Begin with a WHOIS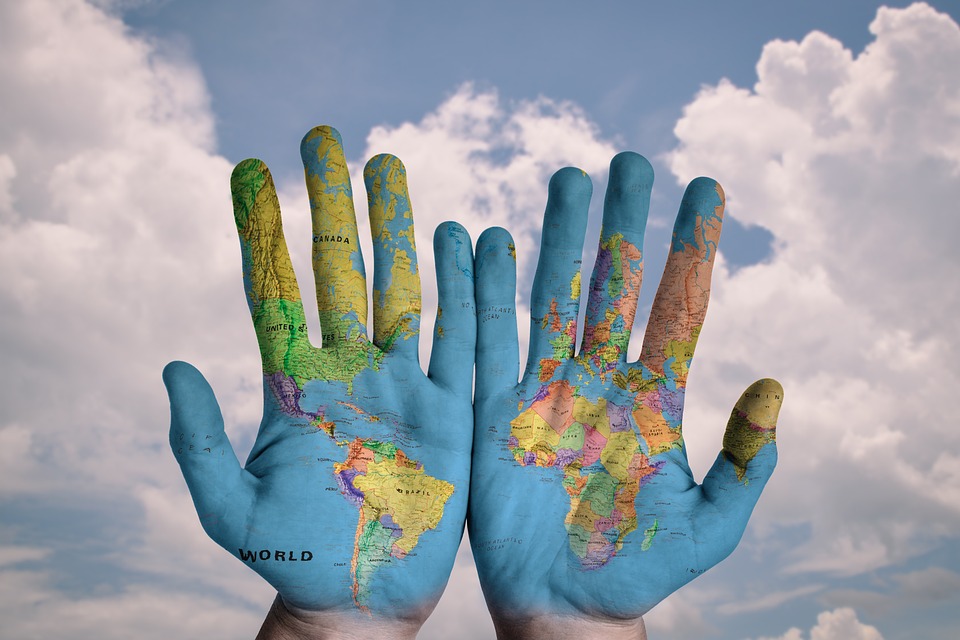 If your domain name is taken already, begin with a small research. If you operate a WHOIS on your domain you can receive the position and maybe the background detail on who has registered it. Generally a WHOIS query consist of –
The date and time it was registered
Which service was employed for registering a domain (registrar)
The company or person name who registered the domain
The contact details for the company or person name who registered it
The date and time when the registration will expire
When anybody registers a new domain-name, they will usually have the choice to buy privacy security. If this option is chosen, then their contact details and personal information won't be exposed in a WHOIS, or listed openly in any database.
Make Contact
In case privacy protection was not bought on the domain name plus you have the owner's contact information – and the domain name is not presently being parked or employed – the most straightforward method is simply to make contact. Sometimes domains are bought for the single reason of parking them for negotiating their sale and revenue at a later time, just like flipping real-estate. Some other times, a domain name may have been bought with the intention to employ it, however the owner not got around for creating the website.
Reach and ask over the proprietor if the domain name is accessible, and whether they would be keen to forfeit it. If you are lucky, you just need to pay some extra amount than the usual normal registration expenses if the proprietor just wishes to regain what they have invest in it. Though, you should hope to pay some extra money, hence be prepared to bargain if you actually wish that particular domain. It's not unusual for people to misjudge the worth of a domain name, however if the domain name you require is a common phrase, word, or name then they could be right in asking for an increased rate.
Take the help of an agent
One more option is to appoint an agent who'll bargain with the domain owner on your behalf. Agents work for both sellers and buyers in the procedures of domain trades. In addition, a number of domain-name hosts provide brokering services beside normal registrations: verify the prices for registrar, however hope to pay extra expenses. A few agents charge an even price whereas some others demand commission or percentage. Since there are those additional expenses involved, the advantages of hiring an agent is that they'll spend their time to make the contact with the domain owner and bargaining on your behalf. They've enough experience with these processes plus they can frequently bargain better deals. Regardless of the additional expenses, you are more expected to receive a good deal by taking this path. Similarly, because they are mediating the deal, it's a safe switch than managing it secretly yourself.
Purchase at Marketplaces and Auction
If you have not had any chance to contact the individual domain owner, you can attempt to discover the website on an auction website or marketplace. At what time domain names are parked, they typically feature generic page or advertisements. At times people construct these web pages when their domain name is listed at sale. You will require visiting some of the famous auction websites and search to witness if the preferred domain name is listed. Powerhoster.com is said to be the most common auction website. Though your preferred domain name is not discovered, you may come across a good option. Just remember that the expense of domain on domain marketplaces and auction sites can run you anyplace from some 100 USD to tens of 1000.
Backorder the Domain
In case you failed to get your preferred domain listed on the common domain marketplace or auction website, one more option is to place a backorder on that domain name. Despite whether the website is active, each and every domain finally expires. A small chance is there that domain will not be renewed, leave it open for buyers to register it. There are several registration services with the help of which backordering can be performed, however you can do it too on many of the domain markets.
When you notice that the domain is not available, you will frequently view a message for backordering that domain-name with a charges beside it. This is the cost to place the domain name on backorder. It's vital to see that just as you backorder a domain-name doesn't imply that you are assured to receive it. This is since domain name do not simply fall automatically. The process of expiration appears something like this –
The owner of the domain gets loads of e-mails informing them that their domain name will expire shortly, notifying them to renew.
Domain name owner gets an email about the expiry date of the domain
The owner of the domain name gets a series of e-mails informing them their domain name is past it termination, informing them of a restricted window wherein they still can renew it.
In general, the window from the expiry date until the domain name can really be registered again in just75 days.
When you can see, an expiry of domain name is not about to steal up on anybody unless they are not viewing the email linked to the account plus misses the notifications.
Well, a backorder secures you from manually viewing a domain name you wish. You can easily put the backorder, plus the service will try to buy that domain name once it is accessible. Though it becomes accessible, it is not assured yet. There is a small occasion that another service provider could move in quickly to register the slumped domain. This is more expected to take place with usual names where numerous backorders could take place. The first person who registers the backorder will become the winner. If you wish to ensure that you receive the plunge on others attempting to get the exact domain, you can spend additional cash to backorder via numerous backorder services. This makes sure that when the domain name drops officially, you will get more than one backorders hitting the Verisign services suddenly.
Directly Purchase the Domain
It is likely that the domain name registration may be secret on a WHOIS, however the domain name is yet accessible for sale. If you go to the domain, you might come across a homepage or landing page with a statement stating the domain name is for sale. There might be a rate listed for buying the domain name, or a contact form if you really want to buy that domain name.
Get back a Held Domain
Since it's extend, there have been instances where companies were capable to get back domain names when they have a trademark for a recognized term. In such instances, the companies had to reveal that the registered domain name was a brand violation, and registered in a wrong faith.
Think about Options
If you can take that best domain by any means then you might wish to think about another TDL. Since the .com is still seen as the best TDL for sites, there are several new options that are becoming greatly accepted for personal websites and for businesses. Now it's clear where a number of people even anticipate certain top level domains for particular businesses or types of business. A number of startups have started with the use of .io top-level domain, whereas others are making use of other 2-letter TLDs such as .co, .me, .ly, .tl etc. Since many of the 2 letter top level domains are really geo-specific, they could be accustomed to generate a fitting and clever domain for your site. Also, as fashions are evolving around the usage of domain names, Google has tackled how its algorithm treats such domain names. For instance, just as the .io domain name refers to the region called as Indian Ocean, and .co refer the Colombia, doesn't imply your website is just visible in search to individuals in those areas. You should not feel like you are stuck into a .org, .com, or .net domain. Fiddle with options and check if you can discover one that suits properly with your idea or brand.
Tips on How to Buy Domain names Safely
At the time of purchasing a domain name from somebody is typically secure; know about some fundamental security and safety concerns.
Do not purchase a domain punished by Google
Do not purchase a domain name penalized by Google. It can be frightening attempting to shake a poor history, despite how enormous that name might be. Just do a simple check. Seek the domain name in top search engine. If you cannot effortlessly discover the right match domain in your search-fallouts, the domain name may be punished.
Don't send funds through bank transfer or wire
Escrow services are quite safer. You will spend your money for a 3rd party to supervise the sale, however it is the single method to get real equanimity, especially for high-value purchases of domain name.
Value the domain-name before you make an offer.
Just see how much related domain names have sold for. Just as you love the domain name that does not imply that you need to provide a stupid rate to get it.
We just hope these tips are helpful for you to find your best domain name without spending loads of money via a direct purchase or auction.